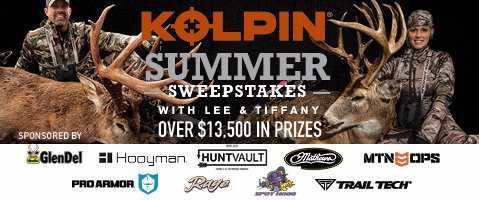 Thank you for visting Kolpin.com!
There are over $13,500 in amazing prizes to be awarded in this Sweeps! A Kolpin accessorized Polaris ATV, an archery package including a Mathew's bow and much more. Please fill out the form below and click submit to enter. All prizes and rules are listed in the link below. Enter between July 2nd - September 6th.
Only 1 entry is allowed per email address.